THE MIRAGE
FALL WINTER 23-24 COLLECTION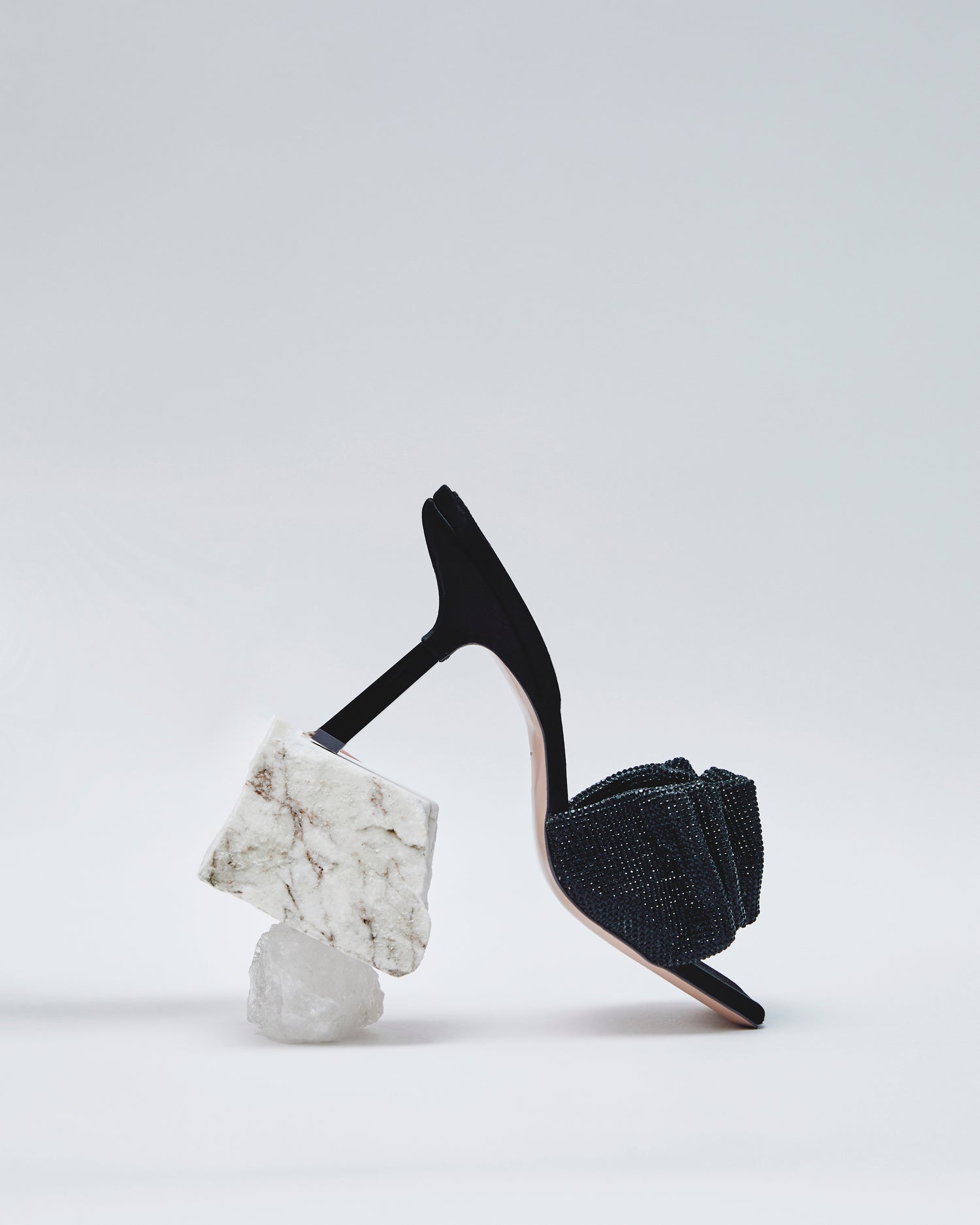 As Prometheus, Sebastian Milano decides to steal the sensational clamor of Paradise and endorse it into jewels to wear on your feet, capable of adorning the days of all the women who live in the prismatic and provocative reflections of the beauty of their bodies.

Sparks of a warm and persuasive magnetism that recall, once again, some memory of the Y2K, building, however, a different timeline.
A rhinestones carpet that enhance the skin, while revealing its delight through their texture and sparkling chains that makes impossible dreams come true: these are the wonderful news that surround the new Fall-Winter 2023-2024 collection by Sebastian Milano.

Sebastian Milano lives on dreams and, with the Fall Winter 2023-2024 collection, has decided to share them with you.