MADE IN ITALY
We protect our «Hand-made» and «Made in Italy» principles.
Each pair of Sebastian Milano's shoes is entirely hand-made in Italy respecting the traditional techniques of a historic shoe factory based in Parma.
Inside our factory, skilled artisans with decades of experience work alongside new hires every day to pass on their knowledge and continue the history of Italian culture.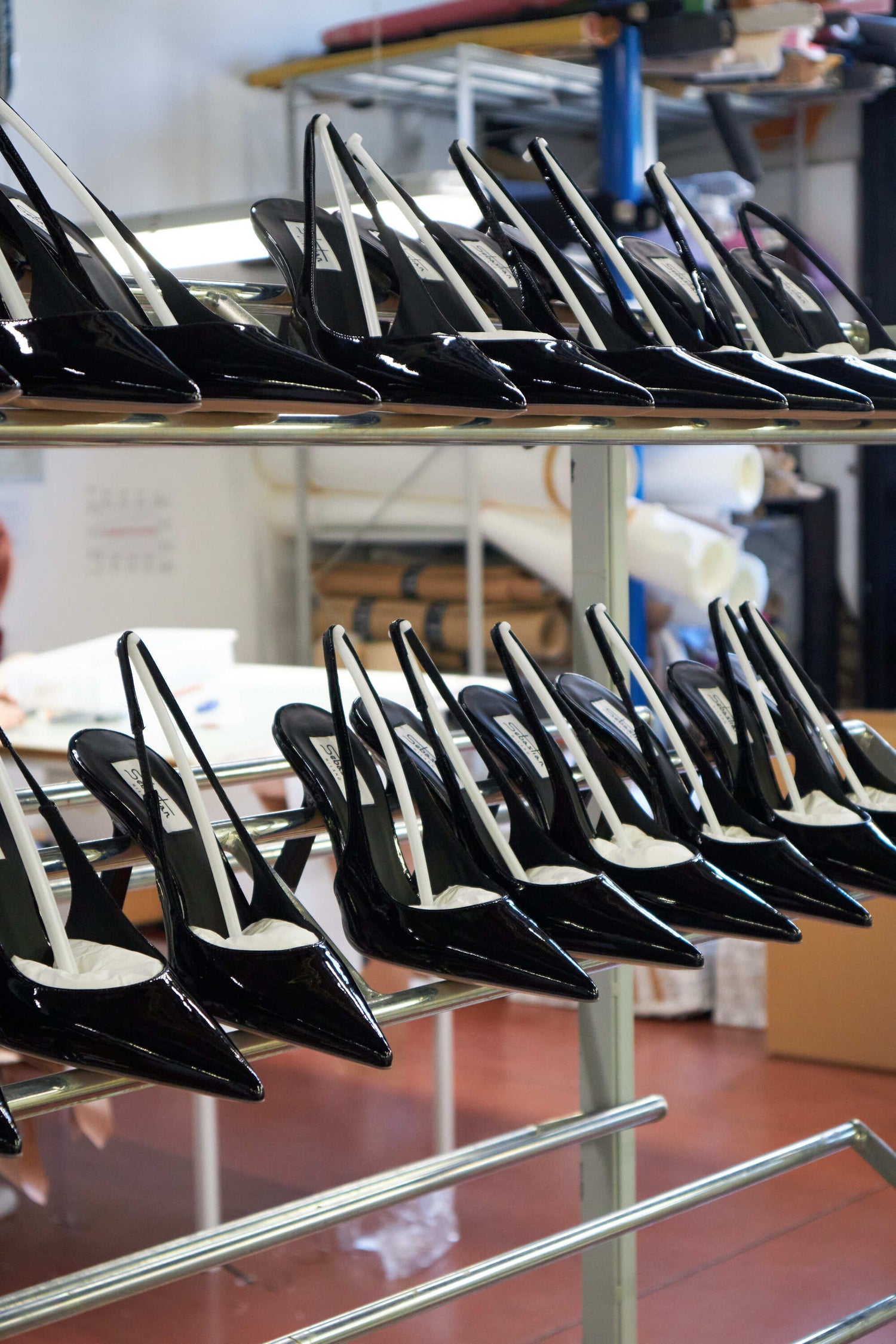 Each production step is constantly the subject of study and analysis aimed at identifying possible improvements that will allow us to grow without harming the environment.
Design, research and creativity of shapes, experimentation with materials, leather processing techniques, use of prints and embroideries: all of these coexist and collaborate in order to offer unique products that characterize and strengthen the recognition of the brand, emphasizing the quality of the materials and workmanship, the innovativeness of design.
The factory is one of its strengths; for this reason over time the production level has been enhanced through the redefinition of spaces, dedicating three conveyors respectively to assembly, wrapping and finishing.
The ideational process of each collection originates from the materials already in stock in order to avoid waste or unnecessary accumulation.
Ongoing research also takes place on the raw materials front in favor of an increasingly eco-friendly product.