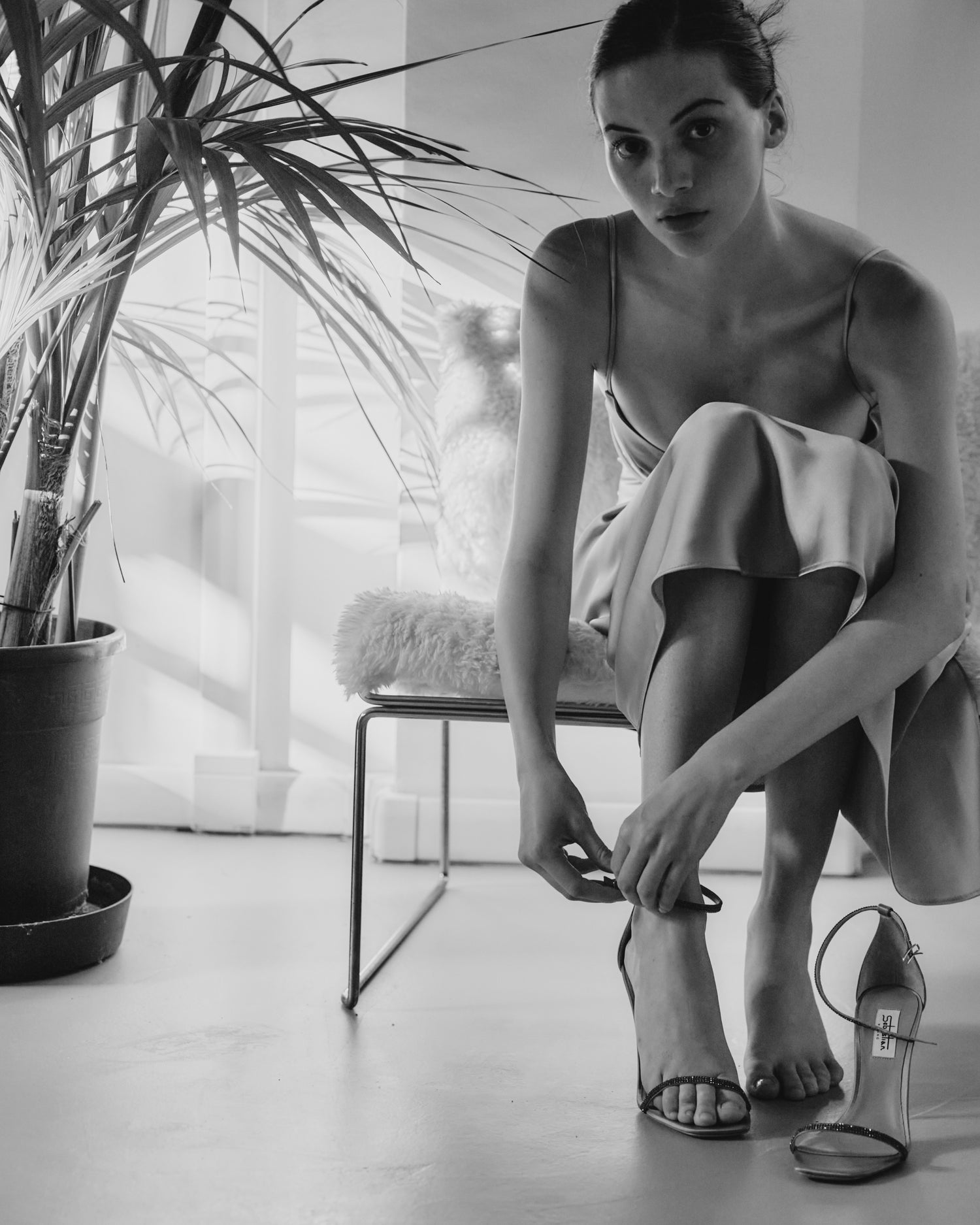 With a proud memory of the heritage of the past, Sebastian Milano has achieved fame since the early 70s as an expression of a peculiar elegance and refinement, thanks to its 100% made in Italy productions and a particular attention to detail.
Values
Sebastian Milano was born from a deep passion for femininity: an enchanting essence capable of awakening the imagination. This spirit has no limits or barriers dictated by any kind of gender and is designed for all by Sebastian Milano, which is committed to making it wearable for anyone who wants it.

Sebastian Milano wishes to be the symbol of Italian footwear art in the world, through the combination of literature, cinema, music and philosophy. Day after day, the goal is to design, produce and distribute the most elegant and sophisticated shoe for all. Iconicity, originality, uniqueness and excellence are achievable only through the constant striving for progress that characterizes the brand thinking and work: always placing the wishes and needs of customers at the heart of the entire process.
Key Dates
The story of Sebastian Milano begins in Milan in a small but renowned shop in the heart of the city, in via Gesù.
Sebastian Milano fulfills to fascinated women of the Milanese bourgeoisie and becomes famous for its handmade shoes made for important events such as the first at La Scala.
In 2018 Sebastian Milano saws its rebirth through the work of Angelica Fagioli, its new brand director, together with her team. The intent was to refresh the brand image and lead it into the future.